Meet the team
Our Team
Practice Based Small Group Learning - Scotland
Elaine Taylor
I am an Associate Adviser and the Module Development lead for PBSGL. I am also the lead for Communication Skills teaching at Glasgow Medical School, as well as deputy block co-ordinator for the Year 4/5 clinical attachment in General Practice. I graduated from Glasgow University Medical School and undertook general practice training in the north east of Glasgow and currently works as a GP in East Lothian. During and following my GP training, I have been involved in medical education. I held roles as Education Lead and First 5 lead for the RCGP's West of Scotland faculty, supporting provision of professional development for GPs across their career span. On completion of GP training I undertook a Fellowship in Medical Education in the south east of Scotland with NES. Since then, I have worked in a number of roles supporting both undergraduate and post graduate GP education, at a local and national level. These included being Course Organiser for the ST3 Educational Programme for GP trainees in NHS Borders, and as the Executive Officer for Professional Development at RCGP Scotland. In the RCGP post, I had a national role in the design and delivery of professional development opportunities for GPs. I have a Master's degree in Clinical Education from the University of Edinburgh. My research area focused on professional identity development.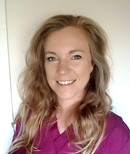 Leon Zlotos
I am the Principal Lead for Professional Development in NES Pharmacy. I traditionally practised as a community pharmacist since 2004; becoming a Teacher Practitioner at the University of Strathclyde in 2007. I started working for NES since 2010 and I have been involved with PBSGL since a pharmacy pilot project in 2011. I have supported David Cunningham with a number of research projects and publications 
to evaluate the use of PBSGL for pharmacists and pharmacy technicians, in uniprofessional and interprofessional groups. My role in the team is to support facilitator training and module production, but also to provide the perspectives of our growing pharmacy membership. I aim to raise awareness of PBSGL to the pharmacy profession and encourage membership to help pharmacists and pharmacy technicians to meet their CPD and revalidation requirements.

Vicki Waqa
I am the specialist lead for professional development for nurses working in primary care. I have worked in various nursing posts in London and in Australia and prior to taking up my NES post I was employed as a nurse practitioner in GP practice in Mid-Lothian where I was a member of a PBSGL group for many years. I am passionate about PBSGL as a way of keeping up to date with evidence-based practice but also as a source of peer support.
My role within the PBSGL team in NES is to train facilitators at out regular training days, and I'm also an author within the module production team. This is an exciting opportunity and allows me to give a nurse perspective. I want GP nurses to be at the heart of primary healthcare in Scotland and hope that more get involved with PBSGL.

Anna Alexander
I am the CPD Manager within CPD Connect. I previously worked in NHS Ayrshire & Arran's Dental Service for 11 years and part of my role there was the provision of continuing professional development (CPD) for General Dental Practitioners and their teams. I started in NHS Education for Scotland (NES) in 2015 and my role includes budget management, governance and service development. My favourite part of the role is working with the wider team of nurses, GPs, pharmacists and pharmacy technicians who design our educational resources and the administration team who are the backbone of the CPD Connect service. I am based in the Glasgow office but as I have a national role you can regularly find me in our other offices in Inverness, Aberdeen and Edinburgh.

CPD Connect Admin Team
Our admin team consists of Theresa Budge, Jacqui Dillon, Andree Fraser, Liza Grant, Joyce Quin, Gayle Reid, Liz Taylor, Cameron Hunter, Sarah Ford, Cheryl Seales and Andrew McKay. Although we are all based across 4 offices in Aberdeen, Edinburgh, Glasgow and Inverness, we work closely to provide admin support across the whole of CPD Connect, including to PBSGL members. We update the website, plan and prepare for facilitation training events, administer the production of modules and provide support to our members and groups across the UK. We provide much needed support for the other educational activities of CPD Connect such as our topic teaching days and one day events such as Cradle-to-Grave and A Day in the Life of a Busy General Practice and Peer Review Video Consultations. We also support the provision of CPD specifically aimed at General Practice Nurses/nurses working in Primary Care, including a variety of learning programmes and teaching days.